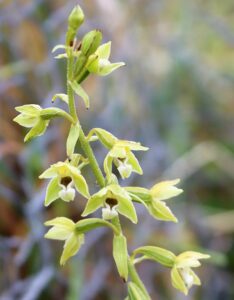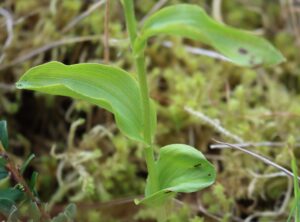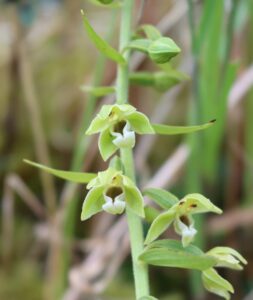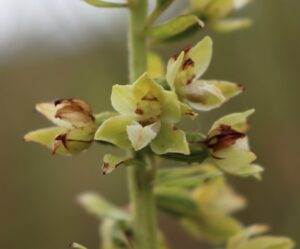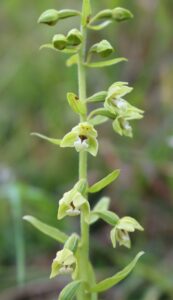 Epipactis sancta.  Lindisfarne Helleborine.
Recent genetic work has confirmed that this orchid is
endemic to the island of Lindisfarne, off the north-east coast of
Northumberland, U.K. Found in the dune slacks often growing in disturbed
       ground in front of rabbit burrows, as was this plant.  Self pollinating
with photographs showing yellow pollinia.